Windows 11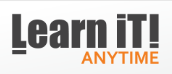 Who it's for:
This course is designed for anyone who is considering switching over to Windows 11. Maybe you are coming from an earlier version of Windows such as 8 or 10. Maybe you are considering the transition from Mac OS or Linux.
What it is:
Windows 11 is the latest OS offered by Microsoft. It builds upon the architecture of Windows 10 and delivers a cleaner, more visually appealing interface. You will find more opportunities to integrate your favorite apps into your desktop experience. You will have the opportunity to experience some elements of mobile features on a computer.
What you'll learn:
You will learn what Windows 11 can do for you. During the process, you will learn about the new features, creating a virtual workspace, and navigating the interface. Concerned about security? You will gain insight regarding the improved built-in security suite. We will dig into the settings menu to see what lives under the hood. You will have the opportunity to customize your experience, launch applications, and communicate, as necessary.