Windows 8.1 Update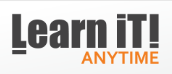 Who it's For:
If you have a new computer running Windows 8.1, this course is for you.
What it is:
Windows 8.1 is Microsoft's innovative operating system. It features many differences from its predecessors. The main idea behind Windows 8.1 is that it keeps the look the same across desktops, tablets, and phones.
What You'll Learn:
Explore the look and functionality of the Windows 8.1 interface; learn interesting tricks and all of the special features highlighted in touchscreen-orientated tables along with traditional PC's.
Topics
Windows 8.1 Part 1
Start Titles
The Desktop App
The File Explorer
The Start Screen
Where's the Start-button
Customize Start Screen
Customize The Start Background
The Desktop App
Start with All Apps screen
Start at Desktop
Search from Start Screen
Add Web Searching
Windows 8.1 Part 2
Windows Defender
Quiet Time
Removed features
Internet Explorer 11
Switch to desktop IE
Touch Screen in IE
Add Toolbars to IE 11
Test Do Not Track
Add Website to Apps
Shutting Down