OneDrive For Business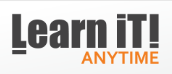 Who it's For:
This video series is directed to those looking to collaborate with co-worker on files stored in the cloud.
What it is:
Microsoft OneDrive brings you and your important documents together no matter where you are or what device you're working with.
What You'll Learn:
During this video course you'll learn how to store your documents, pictures and other files safely and access them from any device connected to the Internet, including your phone and tablets.
Topics
Introduction
What is OneDrive for Business?
Creating and Signing In to OneDrive
Uploading Documents to OneDrive
OneDrive for Business Tour
Working with Folders
Searching OneDrive
Recycle Bin
Sharing and Permissions
Download OneDrive
Edit Documents Online
Sync OneDrive Locally
Conclusion