Bullying and Harassment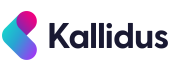 Course Overview
Have you ever thought seriously about bullying and harassment in the workplace? According to a TUC survey 29% people reported being bullied at work? The implications for this are staggering not only in terms of lost productivity due to absence but also the effect on staff morale and mental health.
There have been some alarming statistics published around Bullying but most worryingly of all 35% people left their jobs because of bullying and 46% said it affected their performance.
Most organisations have a zero-tolerance approach to bullying and harassment as well as a commitment to an inclusive working environment. This course shows examples of bullying and harassment, reviews the relevant laws and suggested HR processes and how to deal with an incident.
A downloadable eBook is also included which the learner may refer to in the future.
Understand how the Equality Act affects any decision you make at work
Learn how to promote inclusivity and why this is important
Challenge and report any behaviour which does not comply with the law
Target Audience
All Employee's