Challenging Customers Pathway Training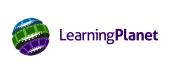 Overview
Being able to effectively manage upset customers and their complaints is a key skill in any organisation. Quite often this 'trying' time with customers can be the make or break of a customer relationship, and you'll need to mitigate the risk of receiving negative word-of-mouth and other damaging fallout from unhappy clients. With this effecient and enjoyable video-led course you'll learn how to deal with these situations without loosing your cool, and effectively turn the situation into a positive. Split into 12 bite-sized 10-minute videos, each with a workbook to prompt thoughts and actions, you will find this course both down-to-earth and easy to apply in real life.
This complaints handling course will give you all the skills required to manage, communicate with and calm upset customers while effectively and professionally handling their complaint. Each video lesson has three areas to stop and reflect, using the the workbook provided for each section.
Topics for this course include
Communication skills
Listening skills
Questioning skills
Being assertive
Difficult customer types
Showing empathy
Difficult customer techniques
Handling conflict
Abusive customers
Negotiation skills
Advanced difficult customer techniques.
Extra Information
Each topic includes a workbook that will help you apply the principles in your role and provide an action plan that you can work towards for each area.