Project 2010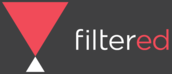 Overview
Work smarter, not harder. Microsoft Project is a feature rich tool that will help a project manager plan, track, and control a project and facilitate communication.
This Microsoft Project course follows a project management process of Initiation, Planning, Executing, Monitoring/Controlling and Closing. The intent of this structure is to help make the correlation of how and when you use Microsoft Project in the various phases of a project's life.
We take a hands on approach to train you in effective use of Microsoft Project. Through practical demonstration and a project to work through, the course will help you build confidence and capability. After all, the user must know how to make the most of a tool in order to realize its true value.
Learning Outcomes
Master the preparatory activities require to create and configure a project.
Confidently execute and monitor project performance and identify where corrective actions is needed.
Carry out the tasks required to close out your project.
Audience
From beginners to experienced users looking to brush up on VBA
Accountants, bookkeeppers, teachers, salespeople, managers, graduates. The list just doesn't end with Excel.
Syllabus
Section 1: Orientation
Unit 1.1 - Introduction
Unit 1.2 - Course Structure
Section 2: Initiation
Unit 2.1 - Navigating Microsoft Project
Unit 2.2 - Defining Your Project
Unit 2.3 - Section 2: Plenary
Section 3: Planning
Unit 3.1 - Creating a Work Breakdown Structure
Unit 3.2 - Milestones
Unit 3.3 - Task Duration
Unit 3.4 - Task Dependencies
Unit 3.5 - Assigning Resources
Unit 3.6 - Section 3: Plenary
Section 4: Executing
Unit 4.1 - Project Baseline
Unit 4.2 - Updating Progress
Unit 4.3 - Section 4: Plenary
Section 5: Monitoring and Controlling
Unit 5.1 - Project Variances
Unit 5.2 - Reports
Unit 5.3 - Section 5: Plenary
Section 6: Closing
Unit 6.1 - Closing the Project
Unit 6.2 - Section 6: Plenary
Duration
7.5 Hours