Digital Collaboration with Office 365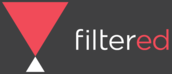 Overview
Modern work requires greater amounts of collaboration and communication.Trying to work in this environment, where there are likely several non-integrated software applications that need to be used can make things challenging. Office 365 is an integrated collaboration and communication solution from Microsoft. Office 365 combines the well known software applications with cloud features to help individuals and teams work together more productively. This course looks at the common features of Office 365 and how they can be used to support collaboration and communication. This course will teach your staff how to monitor and collaborate on projects and tasks, share knowledge and content with colleagues, use social and communication tools efficiently.
Learning Outcomes
Confidently navigate and use Office 365 features
Manage and coordinate work with colleagues
Communicate effectively in real time and asynchronously
Work on projects and tasks using SharePoint online
Contents
Section 1: Introduction and Course Structure
Unit 1.1 - The Changing Nature of Organizations and Work
Section 2: Office 365 Basics
Unit 2.1 - Office 365 Services
Unit 2.2 - Office 365 Structure and Navigation
Unit 2.3 - Office 365 Platforms
Section 3: Web-Based Email and Calendar in Office 365
Unit 3.1 - Using Office 365 Outlook Online
Section 4: Coordinating Work in Office 365
Unit 4.1 - Using Outlook Tasks to Manage Work
Section 5: Communicating in real time Using Office 365
Unit 5.1 - Skype for Business Overview
Unit 5.2 - Skype for Business Instant Message and Presence
Unit 5.3 - Skype for Business Contacts and Groups
Unit 5.4 - Skype for Business for Web Conferencing
Section 6: Collaborating on Documents with Office 365
Unit 6.1 - MS Office in the Cloud
Unit 6.2 - OneDrive for Business
Section 7: Where Teams Hang Out: SharePoint in Office 365
Unit 7.1 - SharePoint Basics
Unit 7.2 - SharePoint Team Sites
Section 8: Information from Across the Organization: Newsfeeds and Yammer in Office 365
Unit 8.1 - Using Newsfeed
Unit 8.2 - Using Yammer
Section 9: New Collaboration Features of Office 365
Unit 9.1 - Modern Searching with Delve
Unit 9.2 - Using Sway
Unit 9.3 - Office 365 Groups
Unit 9.4 - Organise Teamwork with Planner
Unit 9.5 - Automate Process and Tasks with Flow
Unit 9.6 - Create Surveys with Forms
Unit 9.7 - Share content with Videos
Section 10: Bring together People, Conversations and Content with Teams
Unit 10.1 - Getting Started with Teams
Unit 10.2 - Creating Teams, Adding Members and Managing Channels and Messages
Unit 10.3 - Scheduling and Creating Meetings
Unit 10.4 - Sharing, Collaborating and Searching
Audience
Any knowledge worker, especially those who use Microsoft applications regularly.
Duration
2 Hours