Access 2013 Advanced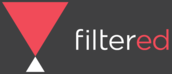 Overview
Improve your Microsoft access skills with our Advanced Microsoft Access course. With our course you will learn how to automate tasks to save you time, how to apply advanced techniques such as macros and VBAs and overall Access best practice.
Access is now much more than a way to create desktop databases. It?s an easy-to-use tool for quickly creating browser-based database applications that help you run your business. Your data is automatically stored in a SQL database, so it?s more secure than ever, and you can easily share your applications with colleagues.
In this course we will demonstrate the more advanced features of Access including how to use macros, VBA, web applications and touch.
Pre-requisites
PC or Mac with a full version of Microsoft Access 2013/2016
Not a requirement but a benefit to have some work-related projects to which you can readily apply what you learn.
Relevant audiences
For power users looking to take their Access skills to the next level - our adaptive teaching method tailors training to each individual.
Learning Outcomes
Discover how to effectively link to other data sources
Follow along as you learn to create and maintain macros
Explore the use of Visual Basic for Applications (VBA)
Discover advanced options for the use of forms
Syllabus
Section 1: Foundation
Unit 1.1 - Introduction
Unit 1.2 - Datasheet View
Section 2: Databases and SQL
Unit 2.1 - Linking to Other Access Databases
Unit 2.2 - Multi-user Aspects and Splitting a Database
Section 3: Macros, VBA and Customizing the Interface
Unit 3.1 - Macros
Unit 3.2 - The Ribbon
Unit 3.3 - Visual Basic for Applications
Section 4: Events, Forms, SQLs and more
Unit 4.1 - Events
Unit 4.2 - Forms
Unit 4.3 - SQL and Joins
Unit 4.4 - Action Queries
Unit 4.5 - Packaging your Application
Unit 4.6 - Web Apps
Section 5: Closure