Access 2010 Advanced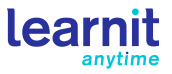 Who it's For:
Access provides a powerful set of tools that are sophisticated enough for professional data managers, yet easy for new users to learn. Access is for users that need to track and report on data in advanced ways. It's a good idea to be familiar with Excel before you learn Access.
What it is:
Access is the next step past Excel. It's useful for tracking, reporting, and working with data, reports, and calculations. Many small businesses use Access as their business database. Because Access doesn't require programming, normal people use it to develop robust databases instead of hiring an expensive developer.
What You'll Learn:
The first part of Access focuses on tables - how the data is stored, and moves from there. You'll learn concepts, theories, and how to query for results. You'll learn advanced database techniques like creating reports and user interfaces to be used by non-technical people.
Topics
Access 2010: Advanced Part 1
Overview
Convert and Tabs
Columnar Forms
Tables to Forms
Layout View
Tabular Multi-Items Form
Split Form
Data Entry Form
Align & Space
Lookup List
Import Table
Combo Box
Images and Labels
Create Query for our Form
Tabbed Form
Calculated Field
Parent/Child Forms
Parent/Child 2
Recap
Access 2010: Advanced Part 2
Overview
Convert and Show Tabs
Tables don't remember margins and orientation
Justified Report via the Wizard
Tabular report via the Wizard
Layout View
Design View
Report Themes
Auto Report
Views
More about Sections
Setting
Sorting Via Wizard
Sort without the Wizard
Group & Sort Button
Grouping
Query for Report
Grouped Report via Wizard
Edit Group
Parameter Report
Create the Sales Totals Query
Summary Sales Report
Fix Report Wizard Problem
Alignment and Decimals
Header and Footer Sections
Summary report NO WIZARD
Mailing labels
Relationships