Publisher 2003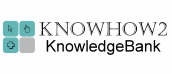 About the course
This course takes you through basic and intermediate tasks in creating publications using Publisher 2003. Publisher 2003 allows you to create, and publish professional marketing and communication materials in-house.
You'll learn how to
create blank publications, select text, change fonts, add BorderArt and import images
open existing publications and navigate pages
draw lines, shapes, change text direction and spell check a publication
set printing options, print publications and business cards
set publication type and page size and create new Master Pages and Templates
add and edit Design Gallery Objects and use WordArt
print composite publications
understand proof correction symbols
Modules
There are 13 modules in this course:
Creating Publications
Using Blank Publications
Creating Objects
Further Text Options
Drawing Tools and Proofing
Print Basics
Master Pages
Design Gallery and WordArt
Master Page Layout
Styles, Headers and Shapes
Using Templates
Printing Options
Proofreading Marks
Course features
Simulation training replicates the software you are learning providing a realistic learning experience.
Learn how to perform tasks at your own pace and interactively by following easy step-by-step actions.
Reinforce your knowledge at the end of each lesson by completing interactive and multiple choice quiz questions.
Lessons can be completed within 30 minutes so training can be undertaken in "bite" size pieces.
Bookmarking allows you to learn in multiple training sessions.
Course navigation features allow you to jump directly to specific topics of interest quickly and easily.
Designed for people who require initial and refresher training activities.