Word 2003 Advanced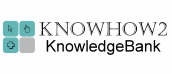 About the course
IT can offer great productivity benefits, if people have the right skills to use the packages available to them. 28% of companies in the UK lack employees with the IT skills to meet their business objectives.Create professional-looking documents with Word 2003.
Word 2003 is a Windows word processor from Microsoft that has many advanced features and tools to enhance your document presentation. Well-presented, accurately written documents improve the credibility of your business and can help to communicate who you are as a company.
This course takes you step by step through the advanced word processing tasks in Word 2003.
You'll learn how to
copy, paste or insert objects into Word as either embedded or linked items
create and copy chart data
create formulas to perform simple mathematical calculations
create a simple macro and look at the associated recording, running and editing functions
use the Protect Document feature and digitally sign a document
work with the reviewing tools to add comments and make revisions
design forms that can be customised and saved as templates
understand Bookmarks and Cross-references and create a Table of Contents
create master documents to handle long documents easier
Modules
There are 16 modules in this course:
Embedding and Linking
Charts
Editing and Formatting Charts
Advanced Table Features
Macros
File Protection and Authentication
Sending Documents for Review
Working with Multiple Revisions
Version Features
Working with Form Fields
Creating Form Templates
Bookmarks and Cross-references
Index and Tables Command
Footnotes and Endnotes
Creating Master Documents
Working with Subdocuments
Course features
Simulation training replicates the software you are learning providing a realistic learning experience.
Learn how to perform tasks at your own pace and interactively by following easy step-by-step actions.
Reinforce your knowledge at the end of each lesson by completing interactive and multiple choice quiz questions.
Lessons can be completed within 30 minutes so training can be undertaken in "bite" size pieces.
Bookmarking allows you to learn in multiple training sessions.
Course navigation features allow you to jump directly to specific topics of interest quickly and easily.
Designed for people who require initial and refresher training activities.