Outlook 2003 Introduction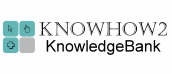 About the course
Although 21.5 million workers use technology as part of their jobs, only two in five have ever received any formal IT training.
Outlook 2003 gives users the tools to manage email, tasks, contacts and time at work. Getting the most from Outlook could make a real difference to productivity.
This course helps staff use all the tools provided in Outlook to improve communication, optimise time management, and organise business schedules for maximum efficiency.
You'll learn how to
open and quit Outlook and use the Office Assistant and help features
identify screen components and use and tailor menus
use Toolbars to provide fast access to commonly used commands
display the Calendar, Contacts list and Task list
use the buttons in the Navigation pane to switch to the other features in Outlook
view Inbox messages and navigate the Appointment and Contacts list
use 'Outlook Today' to summarise your upcoming appointments, tasks and messages in one view
quickly mark off completed tasks and even view web pages from within Outlook
identify status indicators, and learn how to create a new mail message and save it in the 'Drafts' folder
use Microsoft Word to create messages
use formatting tools to enhance a mail message and add a file attachments
create Distribution Lists
use features to assist you when working with messages in your Inbox
how to sort, use message flags and categories, set the message importance for new messages, and look at the different message options
how to search for items using the 'Find' feature
use notes to enter questions, reminders and ideas for quickly storing information
print messages and Calendar items
Modules
There are 22 modules in this course:
Starting Outlook
Screen Components
Navigating in Outlook
Folder Overview
Using Outlook Today
Creating Messages
Formatting and Sending
Creating Messages with Word
Creating Distribution Lists
Existing Messages
Responding to Messages
Message Tools
Entering Basic Appointments
Other Types of Appointments
Arranging Appointments
Customising Views
Finding Items
Adding Contacts
Managing Contacts
Contact Tools
Creating Notes
Printing Items
Course features
Simulation training replicates the software you're learning, providing a realistic learning experience.
Learn how to perform tasks at your own pace and interactively by following easy step-by-step actions.
Reinforce your knowledge at the end of each lesson by completing interactive and multiple choice quiz questions.
Lessons can be completed within 30 minutes so you can do your training in bitesize pieces.
Bookmarking allows you to dip in and out, so you can learn whenever suits you.
Course navigation features allow you to jump directly to specific topics of interest quickly and easily.
Designed for people who require initial and refresher training activities.