Outlook 2003 Advanced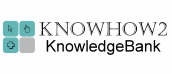 About the course
This course will give staff the skills to use all the tools provided within Microsoft Outlook 2003 to improve their communications, optimise their time management and organise their business schedules for maximum efficiency.
This course takes you step by step through advanced tasks using Outlook 2003.
You'll learn how to
identify a Signature's Function
send messages using Stationery and custom templates
understand and create automated messages
exporting and importing files in Outlook
save messages using the "Plain Text" and "HTML" file formats
use organising tools to move messages, colour messages and apply filtered views
Modules
There are 19 modules in this course:
Inserting Signatures
Stationery and Templates
Exporting and Importing
Saving Messages as Files
Organising Messages
Folder Management
Archiving Folders
Scheduling Meetings
Conditional Formatting
Viewing Other Calendars
Events
Creating New Calendars
Saving Calendars as Web Pages
Modifying Toolbars and Menus
Outlook Options
Creating Tasks
Managing Tasks
Delegating Tasks and AutoCreate
The Journal
Course features
Simulation training replicates the software you're learning, providing a realistic learning experience.
Learn how to perform tasks at your own pace and interactively by following easy step-by-step actions.
Reinforce your knowledge at the end of each lesson by completing interactive and multiple choice quiz questions.
Lessons can be completed within 30 minutes so you can do your training in bitesize pieces.
Bookmarking allows you to dip in and out, so you can learn whenever suits you.
Course navigation features allow you to jump directly to specific topics of interest quickly and easily.
Designed for people who require initial and refresher training activities.