Excel 2003 Introduction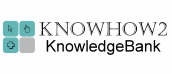 About the course
IT can offer great productivity benefits, if people have the right skills to use the packages available to them. Yet 28% of companies in the UK lack employees with the IT skills to meet their business objectives.
This course will help you unlock the power of Microsoft Excel 2003. Excel is a spreadsheet package that provides the tools to access, process, analyse and display numeric and financial information, accurately and professionally.
This course takes you step by step through the core spreadsheet tasks of Excel 2003. People using the course will learn how to use spreadsheets effectively, saving them time and improving their performance.
You'll learn how to
open and quit Excel and also using the Office Assistant and Help features
gain a basic understanding of the Excel 2003 screen and its components
create a new workbook, input values, labels and dates and enter data into a range
open Excel files and move between them, save and close workbooks
use fast ways to select data using some of the more common selection methods in Excel
move and copy data using the toolbars, 'Shortcut' menu, and shortcut keys
insert, delete and adjust the width of columns and rows
enter and copy formulas
work with Absolute References and apply percentage values
enter Functions, use AutoSum and apply the IF Function
name and move directly to ranges and locate and change formula ranges using the Range Finder feature
change the appearance of a worksheet by modifying formatting features including font styles and sizes, data alignment, currency symbols and decimals
apply formatting to create a more presentable worksheet and AutoFormat worksheets
work with multiple worksheets, including deleting, inserting, moving and copying sheets, renaming and colouring worksheet tabs
use proofing tools, Spelling Checker, AutoComplete and AutoCorrect features
set and clear print areas, print a worksheet or workbook and multiple workbooks
Modules
There are 20 modules in this course:
Starting Excel and Help
Screen Components
Navigating Workbooks
Creating Workbooks
Opening, Saving and Closing
Selection Techniques
Moving and Copying Cells
Adding and Removing Cells
Formulas and Referencing
Working with Functions
Working with Ranges
Formatting Cells
Using AutoFormat
3-D Workbooks
Magnifying, Splitting and Freezing
Proofing Tools
Find and Replace
Page Breaks
Page Setup Options
Print Areas and Printing
Course features
Simulation training replicates the software you're learning, providing a realistic learning experience.
Learn how to perform tasks at your own pace and interactively by following easy step-by-step actions.
Reinforce your knowledge at the end of each lesson by completing interactive and multiple choice quiz questions.
Lessons can be completed within 30 minutes so you can do your training in bitesize pieces.
Bookmarking allows you to dip in and out, so you can learn whenever suits you.
Course navigation features allow you to jump directly to specific topics of interest quickly and easily.
Designed for people who require initial and refresher training activities.