Excel 2003 Advanced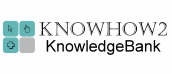 About the course
IT can offer great productivity benefits, if people have the right skills to use the packages available to them. Yet 28% of companies in the UK lack employees with the IT skills to meet their business objectives.
This course will help you unlock the power of Microsoft Excel 2003. Excel is a spreadsheet package that provides the tools to access, process, analyse and display numeric and financial information, accurately and professionally.
This course takes you step by step through the advanced spreadsheet tasks of Excel 2003.
You'll learn how to
identify the function of Vertical Lookup and create a Lookup Table
import text and other objects into a spreadsheet and export structured data
identify and apply Built-in Numeric Formats
set validation criteria
share and protect workbooks and understand file properties
add, display and delete comments on a workbook by using the 'Reviewing' toolbar
use 'Track Changes' feature to revise a workbook and display any changes such as added or deleted data, formatting, and cut and pasted data
use the Auditing Tools to trace where the data is coming from and where results eventuate
use the 'Scenario Manager' feature to set up variables and tabulate the results for future reference
set up views of your file with different display and print settings attached by using the 'Custom Views' feature
use Excel as a basic database, enabling you to organise and retrieve data
use 'Goal Seek' and 'Goal Solver' features as useful forecasting tools
use PivotTables to quickly summarise and cross-tabulate large amounts of data
Modules
There are 18 modules in this course:
Working with Named Ranges
Vlookup and Hlookup Functions
Importing and Exporting Files
Custom and Conditional Formats
Validating Data
XML and Web Queries
Sharing and Protecting Files
Using Comments
Tracking Changes
Auditing Tools
Using the Scenario Manager
Using Custom Views
Working with Databases
Filtering Data
Sorting and Subtotalling
Goal Seeker and Solver
Working with PivotTables
Using PivotCharts
PivotTables on the Web
Course features
Simulation training replicates the software you're learning, providing a realistic learning experience.
Learn how to perform tasks at your own pace and interactively by following easy step-by-step actions.
Reinforce your knowledge at the end of each lesson by completing interactive and multiple choice quiz questions.
Lessons can be completed within 30 minutes so you can do your training in bitesize pieces.
Bookmarking allows you to dip in and out, so you can learn whenever suits you.
Course navigation features allow you to jump directly to specific topics of interest quickly and easily.
Designed for people who require initial and refresher training activities.