SharePoint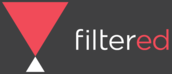 Overview
As companies and organisations globalise and economies interweave, teams are increasingly separated by Geography, time zones, languages and cultural differences. No matter the environment, SharePoint helps turn Individuals into high-performing project teams. On completion of the course, your team will be able to manage content for a variety of media Colleagues effectively across SharePoint's features, manage tasks lists, calendars and schedules remotely and , collaborate with Generate and analyse reports on the platform.
Learning Outcomes
Use the website interface comfortably.
Manage content for a variety of media and file types.
Collaborate effectively with colleagues across SharePoint's features.
Manage doucments and workloads.
Be able to generate reports.
Audience
Professionals at all levels that have access to SharePoint and wish to use it to manage content, projects and collaborate more effectively.
End users of SharePoint and specifically not for SharePoint Administrators, developers or designers.
Syllabus
Section 1: Introduction and Course Structure
Unit 1.1 - Introduction
Unit 1.2 - A Brief Discussion of SharePoint
Unit 1.3 - Course Structure
Unit 1.4 - Section Plenary
Section 2: SharePoint Basics
Unit 2.1 - Understanding SharePoint Architecture and Versions
Unit 2.2 - SharePoint Site Structure
Unit 2.3 - SharePoint Site Navigation
Unit 2.4 - Basic SharePoint Access Levels
Unit 2.5 - Section Plenary
Section 3: Sharing Content with SharePoint
Unit 3.1 - Using SharePoint Libraries
Unit 3.2 - Using SharePoint Lists
Unit 3.3 - Organising and Managing Documents
Unit 3.4 - Using SharePoint Search
Unit 3.5 - Section Plenary
Section 4: Sharing Knowledge with SharePoint
Unit 4.1 - Social Computing
Unit 4.2 - Section Plenary
Section 5: Sharing Work with SharePoint
Unit 5.1 - Key Features of a Team / Project Site
Unit 5.2 - Managing Tasks
Unit 5.3 - Using Workflows for Business Processes
Unit 5.4 - Section Plenary
Section 6: Sharing Information with SharePoint
Unit 6.1 - Overview of SharePoint Business Intelligence (BI)
Unit 6.2 - Using Excel and Excel Services
Unit 6.3 - Section & Course Plenary
Duration
5 Hours