Serbian (for French speakers) - Level 3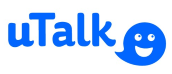 Course Overview
This online language course is presented in French and is ideal for those who:
Are looking to learn and practice relevant social vocabulary in their chosen language.
Are ready to learn to speak in complete sentences, rather than learning the individual words.
Wish to build confidence to speak their chosen language in different situations.
The course uses game-based learning which is fun and intuitive. You'll build on your existing vocabulary for a range of situations.
Key features
Interactive games let you see how much you can remember, and gradually increase in difficulty to really test you.
Improve your pronunciation with the recording game, which allows you to compare your accent against that of a native speaker.
21 different topics including Getting Around, Hotels, Shopping, Emergencies, Hobbies and Friends and Business (see full list below).
Listen to male and female native speakers repeat each word or phrase as many times as you need.
Access topics and games in any order, learn at your own pace and focus on the subjects that require the most attention.
How it works
Scientists, researchers and linguists all pooled their expertise to help make uTalk. You might find our "informal", game-based approach unusual, but here's why it works:
Linking a word to an image creates a stronger memory than using words alone – so each word or phrase you hear on uTalk is represented by a picture. It's called dual-coding because it uses both sides of the brain: the left which controls language and the right which handles visual information.
Voice recognition technology is good but it's still not as good as the human ear. That's why users are asked to judge for themselves how their pronunciation compares with a native speaker's as part of two uTalk games.
Repeating new information boosts your memory so words you want to learn pop up in different games and words you struggle with are identified by intelligent software and crop up more often.
uTalk's "Practice" section introduces new words into your short-term memory while the other games, which get progressively more challenging, are aimed at getting them into your long-term memory. The games are designed to be short but hard enough that you are unlikely to get full marks first time – giving you time to stop, refresh and come back to a topic later on. That's because spaced repetition does more for your memory than cramming.
uTalk makes learning fun and that releases a feel-good chemical called dopamine into our bloodstream which boosts motivation and aids recall.
Level 3 Topics
Getting Started
Greetings
Getting Around
At the Restaurant
Travel and Places
At the Hotel
Travelling
The World
Making Friends
Health & Leisure
Emergencies
Sport
Leisure
Hobbies and Friends
At Home
Family
At Home
On the Phone
Emails and Technology
Business
Business
Business Travel
Business Meetings
Careers