Psoriasis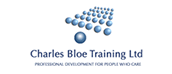 Approximate learning time
1 Hour
Course Overview
Psoriasis is a chronic inflammatory skin condition that causes red, silvery, flaky, crusty plaques to appear on the body. It affects about 2% of people in the UK. This short course will provide you with a quick revision of the condition and is suitable for any non specialist healthcare professional that deals with people with psoriasis.
Course Objective
By the end of this course you will understand:
What psoriasis is.
The different types of psoriasis.
What factors contribute to the worsening of psoriasis.
What treatments are available for psoriasis.