Erectile Dysfunction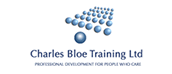 Approximate learning time
1 Hour
Course Overview
Erectile Dysfunction or impotence is described as the inability to achieve and maintain a penile erection to permit satisfactory sexual intercourse. Prevalence of erectile dysfunction amounts to 20-30% of the general male population in western industrialised countries. This short course will provide you with a quick revision of the condition and is suitable for any non specialist healthcare professional that deals with men with erectile dysfunction.
Course Objective
By the end of this course you will understand:
What erectile dysfunction is and how a penile erection is achieved and maintained.
The causes of erectile dysfunction.
The association between erectile dysfunction and the development of coronary artery disease.
Treatments available for erectile dysfunction.