Chlamydia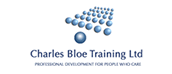 Approximate learning time
1 Hour
Course Overview
Chlamydia is the most prevalent bacterial sexually transmitted infection in the United Kingdom. Prevalence may be as high as 2-6% in men and women under 25 years of age. This short course will provide you with a quick revision of the condition and is suitable for any non specialist healthcare professional that deals with men and women with Chlamydia.
Course Objective
By the end of this course you should understand:
What Chlamydia is and its causes.
Symptoms of Chlamydia in men and women.
The tests involved in making a diagnosis of Chlamydia.
Treatment of Chlamydia.
Patient advice in Chlamydia.