Skin Antisepsis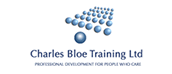 Approximate learning time
2 hours
Course Overview
Healthcare Associated Infection (HCAI) is an important cause of morbidity and mortality and increases the length of stay for hospitalised patients. Invasive procedures are known to increase the risk of developing a HCAI but research shows that meticulous attention to skin antisepsis and the use of care bundles can significantly reduce the incidence of HCAI. This course provides the evidence base for skin antisepsis which when applied in clinical practice can help to reduce the incidence of HCAI.
Course Objective
By the end of this course you will be able to:
Explain the role of the skin in the development of HCAI.
Discus the rationale for using 2% chlorhexidine gluconate in 70% isopropyl alcohol for skin antisepsis.
Describe the correct technique for pre-procedure skin antisepsis.
Describe the ongoing care of vascular access devices.
Explain how cross infection contributes to HCAI and summarise how the risks of cross infection can be reduced.