Motion Sickness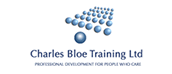 Approximate learning time
1 Hour
Course Overview
Motion sickness (also known as travel sickness, sea sickness or car sickness) is the general term for an unpleasant combination of symptoms that occur when certain individuals travel by air, sea, road or rail. This short course will provide you with a quick revision of motion sickness and is suitable for any non specialist healthcare professional that deals with patients that suffer from the condition.
Course Objective
By the end of this course you will understand:
What motion sickness is and how it is caused.
The symptoms of motion sickness.
Self-help treatments to prevent motion sickness.