Food Hygiene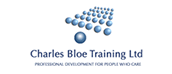 Approximate learning time
2 Hours
Course Overview
This course will provide essential knowledge about causes of food contamination and preventative measures necessary to ensure food safety.
This programme is suitable for anybody involved in the management, handling and preparation of food and the cleaning of food areas.
Course Objective
To provide knowledge and understanding of the following:
The humanitarian, economic (business) and legal reasons for promoting high standards of food hygiene practice.
The importance of identifying physical, chemical and biological hazards.
The significance of food poisoning and how this can occur.
The importance of food safety management systems and the role of food handlers at each stage of food production.
Why it is important to observe the rules of personal hygiene.