Erectile Dysfunction and Coronary Artery Disease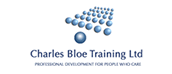 Approximate learning time
1 hour
Course Overview
A significant number of men with erectile dysfunction exhibit early signs of coronary artery disease. Erectile dysfunction comes before coronary artery disease by an average of two up to three years. This presents healthcare professionals with a window of opportunity in which to address lifestyle changes and treatments.
Course Objective
By the end of this course you will understand:
Understand the link between erectile dysfunction and coronary artery disease.
Recognise the extent of the problem.
Recognise the opportunity to intervene with lifestyle modification advice to men with erectile dysfunction.
Understand the treatment options available to men with erectile dysfunction.