Cystitis in women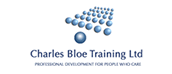 Approximate learning time
1 Hour
Course Overview
Cystitis is an inflammation of the bladder. It is most commonly caused by a urinary tract infection. This short course will provide you with a quick revision of the condition and is suitable for any non specialist healthcare professional that deals with women with cystitis.
Course Objective
By the end of this course you should understand:
What cystitis is and why women are more prone to it.
What factors increase the likelihood of developing cystitis.
The main symptoms of cystitis.
The options available for the treatment of cystitis.