Workplace Driver Safety (Ireland)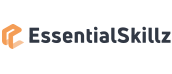 Course Overview
The EssentialSkillz DriveWize Workplace Driver Safety (Ireland) training is aimed at those who drive for work within the Republic of Ireland as well as providing guidance on safe driving techniques which would apply more broadly.
The Driver Training considers how driver behaviour can lead to, or prevent accidents on the road. This includes the need to be well-rested before a journey, to refrain from alcohol, to take account of the weather, and to plan journeys to enable sufficient breaks. Driving techniques on motorways, urban and rural roads and in car parks are considered, such as the two-second rule, joining a queue, changing lanes and reversing. The online Driver Safety course includes some multichoice questions to assess understanding through the course, as well as the final test at the end.
Course Objectives
Outlines your responsibilities to make sure that a vehicle is roadworthy and legal before starting a journey, and that you are fit to drive.
Describes your responsibilities for safe behaviours while driving.
Explains different concerns associated with different road types.
Considers specific driving techniques and good practice.
To highlight what your responsibilities are on the road and the importance of being a safe driver.
To increase awareness of how individual behaviour on the road contributes to the causes of road accidents.
To detail some basic safe driving techniques.
Duration
The course lasts approximately 45 minutes.
Test
Users are required to take a final test consisting of 10 default questions. The default pass mark is 70%
Target Audience
The course is suitable for employees who already have a full driving licence. It is appropriate for those recently qualified as well as those with more experience. Those who have taken advanced motoring courses might find less to learn from the course, but could still find it useful as a refresher.
The course is not a substitute for in-vehicle training and assessment where a risk assessment of a job role suggests this would be needed. Although the information on safe driving is of broad applicability, the course has been designed with Irish legislation in mind, and so employees driving in other countries would need additional information.