CPR Essentials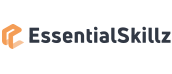 Course Overview
This course has been Approved by RoSPA.
CPR E-Learning is a 40 minute course which provides the core theoretical knowledge needed to perform Cardio-Pulmonary Resuscitation (CPR). It is designed to accompany a practical demonstration of CPR or to be used as a refresher training course.
Courses are regularly updated so that the look and content are as fresh and stylish as possible. EssentialSkillz range of class-leading E-learning solutions include rich animations (no Flash is used, so M-Learning is an option as courses are compatible with iPad's), crisp clean graphics and engaging content.
Course Objectives
In this training course employees will learn:
When CPR is necessary
How to assess a casualty
Basic CPR techniques
The steps involved in the Recovery Position
What details to include in an emergency call
Benefits to learner
Easy and fast way to refresh one's memory on CPR theory
Easy access to certificate or online record to prove completion
Target Audience
Anyone who wishes to refresh basic life support mechanisms. If CPR is required, having a person on hand who has a basic understanding of CPR techniques can give a casualty a higher chance of survival until advanced life support can be administered.