Management of Value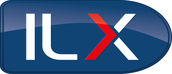 Course Overview
ILX Group's accredited MoV Foundation e-learning course covers all aspects of the MoV guidance. Using voice, animation and activities, the course takes approximately 6 hours to complete which is equivalent to a 2-day workshop.
The main body of the course consists of 11 sessions which covers MoV Principles, Processes and Techniques. It also covers MoV Approach and Implementation, the MoV Environment, Embedding MoV and the MoV Guidance Appendices.
Benefits
An exam simulator which results in exceptional pass rates
Increased retention of learning
Less time taken to learn
Increased control and visibility of progress and achievement
Reduced travel costs
Accessible from any location
Certification / Exam
This course specifically provides the background knowledge for the related certification exam (which learners must pass in order to achieve the formal Certification). IMPORTANT: Please note that the certification EXAM IS NOT INCLUDED with this course. The exam can be purchased separately from the course publisher and booking details for the exam are provided on request.
Target Audience
Corporate Managers – responsible for instigating MoV studies with a view to starting new programmes or projects
Programme Managers – responsible for making sure programmes deliver the best value solutions taking into account the views of the stakeholders
Project Managers – responsible for delivering products from their projects that represent the best value for money solutions
Operational Managers – responsible for undertaking MoV studies to assist in reviewing operational procedures and improving efficiency
All other personnel who have an interest or responsibility for Management of Value within their organisation
Learning Outcomes
Introduction
The purpose and structure of the course
The format and style of the MoV examination
Introduction to MoV
The relationship between MoV and other best practice management products
Definition of "value"
Description of MoV in terms of terms of "what it is", "where it can be used", "when it should be used" and finally "what is involved in its use"
MoV Principles
Description of the 7 MoV principles
MoV Processes
Description of the 7 MoV processes
MoV Techniques
Description of:
Function Analysis
Function Cost Analysis
Value Engineering and Analysis
Other common techniques often used in MoV
MoV Approach & Implementation
Description of a generic process around which a study can be structured
Description of the relationships between the MoV study leader and the rest of the team
MoV Environment
Description of the external and internal factors that affect MoV policies and strategies
Description of the considerations for the portfolio, programme, project and operational environments
MoV Embedding
Overview of the embedding process
Key benefits of embedding MoV
Key steps of embedding MoV
Roles and responsibilities required when using MoV
Overcoming barriers to implementation
MoV Appendices
MoV documents
MoV toolbox
MoV health check
MoV maturity modelling
MoV Foundation Examination Technique
How to approach the MoV examination
MoV Examination Simulator
Featuring sample questions in the style of the MoV examination and timed to assist your preparation.
The MoV course on this page is offered by ILX Group, an ATO of AXELOS Limited.
MoV® is a registered trade mark of AXELOS Limited, used under permission of AXELOS Limited. All rights reserved.