MSP® Foundation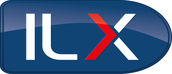 Course Overview
'Managing Successful Programmes' represents proven Best Practice programme management and is a framework for successfully delivering large scale, so called, transformational change through a dossier of related projects and related activities to make the change 'stick'.
The main body of the course consists of 11 sessions which covers MoV® Principles, Processes and Techniques. It also covers MoV® Approach and Implementation, the MoV® Environment, Embedding MoV® and the MoV® Guidance Appendices.
Whilst not being prescriptive it is very flexible and designed to be adapted to meet the needs of local circumstances. It provides an adaptable route to facilitating change and reaches its ultimate objectives by bringing together the key elements of governance themes, together with transformational flow processes, all underpinned by common sense principles to enable success.
Certification / Exam
This course specifically provides the background knowledge for the related certification exam (which learners must pass in order to achieve the formal Certification). IMPORTANT: Please note that the certification EXAM IS NOT INCLUDED with this course. The exam can be purchased separately from the course publisher and booking details for the exam are provided on request.
Benefits
The MSP guidance benefits the organisation and the individual alike.
Upon completion of the course, you will be a more effective member of a programme team, understanding how your role fits into the wider picture, and how you can help contribute more effectively to the realisation of strategically aligned benefits
By helping to correctly manage a programme your organisation can reduce the level of risk involved and protect your investment in change. The MSP® guidance provides you with the framework to effectively manage transformational change, ensuring it's governance themes and processes are applied appropriately to suit your organisation's circumstances
The MSP® Foundation e-learning is accredited fully prepares you for the Managing Successful Programmes (MSP®) Foundation examination (the exam is not included with the course).
Target Audience
The course is aimed at anyone who aims wants to achieve the MSP Foundation level qualification.
Newly appointed Programme Managers who may have a background in managing projects but have not previously operated in a transformational change environment
Senior Managers who will 'sponsor' the change, or perhaps be held accountable for its success
Operational Managers charged with embedding the change in their area
Operational staff undertaking a role in the programme or related projects
Programme office staff (PMO) wishing to build upon their project management knowledge
Experienced Project Managers
Those seeking a professional qualification in programme management.
Learning Outcomes
Course Introduction
Course objectives
What is MSP®?
The MSP® examination requirements
Introduction To Programme Management
Changing vs Running the business
Difference between programme & projects
The programme environment
Drivers for change
Types of programme
When to use a programme approach
Processes & Programme Information
Sequence of processes in the programme lifecycle ('transformational flow')
Key inputs and outputs of each process
Purpose of each process
Key activities associated with each process
Programmer Organisation
Differences between leadership and management
Typical programme organisation structures
Key responsibilities and attributes of the key programme roles
Functions of a programme office
Leadership & Stakeholder Engagement
Stakeholder management vs Engagement
Stakeholder analysis - Interests and influence
Stakeholder engagement strategy
Programme communications plan
Planning & Control
Development of a programme plan and projects dossier
Tranches vs Workstreams
Dependency types and priorities
Controlling projects and transition
Resource management
Monitoring and control strategy
The Business Case
Programme mandate and the outline business case
Business case in the transformational flow
Elements of the business case
Areas of focus of the key MSP roles
Benefits Management
Importance to programme management
The benefits management cycle
Benefits identification and categorisation
Benefit mapping and profiling
Benefits management strategy and realisation plan
Areas of focus
Vision
Vision statement development
Characteristics of a good vision statement
Areas of focus
Blueprint Design & Delivery
The POTI model
Intermediate and final future states
Areas of focus
Risk & Issue Management
Purpose of risk management strategy and issue management strategy
Risk management cycle
Programme and project level risk escalation
Issue management cycle
Configuration management
Change control
Areas of focus
Quality & Assurance Management
Quality versus assurance
Scope of programme quality
Integrated assurance principles
Assurance management techniques
Mock Exam Simulator
Randomised MSP® Foundation level exam questions
The MSP® course on this page is offered by ILX Group an ATO of AXELOS Limited.
MSP® and MoV® are registered trade marks of AXELOS Limited, used under permission of AXELOS Limited. All rights reserved.