P3O® Foundation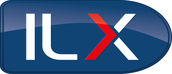 Course Overview
ILX Group's accredited P3O® Foundation online learning covers all aspects of the P3O® guidance. Using voice, animation and activities, the course takes approximately twelve hours to complete which is equivalent to a three day workshop.
The main body of the course consists of seven lessons which cover the principles, techniques and structure for implementing a Portfolio, Programme and Project Office, including a Centre of Excellence, through to the business case and planning for implementation.
Benefits
An exam simulator which results in exceptional pass rates
Increased retention of learning
Less time taken to learn
Increased control and visibility of progress and achievement
Reduced travel costs
Accessible from any location
Certification / Exam
This course specifically provides the background knowledge for the related certification exam (which learners must pass in order to achieve the formal Certification). IMPORTANT: Please note that the certification EXAM IS NOT INCLUDED with this course. The exam can be purchased separately from the course publisher and booking details for the exam are provided on request.
Target Audience
Those requiring an understanding of Portfolio Management and the supporting environment for successful programmes and projects.
Managers attempting to provide a structure for prioritisation and control of corporate organisational investments, particularly those using PRINCE2® and MSP®, although any methodology can be effectively improved using the P3O® model.
There are no pre-requisites for studying this course or qualification other than an understanding of the project and programme environment.
Learning Outcomes
P3O® Overview
What a P3O® is and why it is relevant
Who the P3O® guidance is aimed at
The differences between Projects, Programmes, and Portfolio Management
P3O Services & Functions
The objectives of each functional or service area
Strategic Planning, Delivery Support and Centre of Excellence
Assurance services, through gated reviews or audit
P3O® governance
Model Structures
Services and functions delivered through various design models
What kind of model to deploy
The reporting structure of a P3O model
Critical success factors of a P3O structure
Information Assurance for projects and programmes
How to operate a P3O®
Portfolio prioritisation, Management Dashboards, Information Portals and Knowledge Management
Some of the facilitated workshops a P3O may be asked to lead
Business process swim-lane diagrams and the benefits they can bring
How approaches can be tailored for different demands
P3O Roles & Responsibilities
P3O® "Management & Generic" roles and those that are "functional"
The purpose of each role, and be aware of some of the key responsibilities of each
How the roles might be implemented within the various P3O® models
Some of the key skills and competencies needed within a P3O®
Developing a P3O® Business Case, Why have a P3O® ?
The benefits of a P3O® , and the capabilities of a P3O®
The Principles for Extracting Value. A Value Matrix
What performance improvements can be expected
How to implement or re-energise a P3O®
A Blueprint for a programme of change, for a successful P3O®
The lifecycle needed for P3O® implementation
How to setup and run a Temporary Office structure
Case Studies
A large bureaucratic organisation delivering health services to various government departments across Europe
A medium sized organisation delivering hardware and software solutions to their broad customer base
A small organisation delivering construction project management for their clients
P3O® Foundation Examination Technique
How to approach the P3O® examination
P3O® Examination Simulator
Featuring sample questions from the P3O® examination, using the correct timing and providing feedback for each question
PLUS...
Additional free resources for implementing a P3O® , analysing
The P30® course on this page is offered by ILX ATO/Affiliate of AXELOS Limited.
P3O® is a registered trade mark of AXELOS Limited, used under permission of AXELOS Limited. All rights reserved