Programme and Project Sponsorship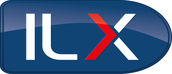 Course Overview
In today's modern world organisations are continually moving forward, changing, reviewing and updating their capabilities on a regular basis.
The implementation of new strategies and initiatives will typically be delivered by targeted programmes and/or projects.
Such programmes and projects require a leader and champion to Sponsor and take accountability for successful delivery.
This programme has been developed to provide a clear understanding of what is required in the key role of Programme or Project Sponsor.
It addresses the key questions not only of "What should I be doing?" but also "What is an appropriate level of my involvement?" and "What should others be doing for me?"
Benefits
This programme has been designed for anyone who is sponsoring or is about to become the sponsor of, and accountable for, a Change Programme or Project.
This programme is applicable to any organisation wishing to ensure that their business change leaders have a comprehensive understanding of their roles and responsibilities. It would be particularly relevant to:
Senior Responsible Owners
Project Sponsors
Project Executives
Programme Directors
Departmental Directors
Content
Module 1
The Role of the Sponsor
What should we do?
Why are we doing it?
What do I need?
What will stop me?
Module 2
Working with People
Who and how?
Identifying and overcomingresistance
Communication and rapport
Building the right team
Module 3
Identifying & Establishing a Programme/Project
The Environment
What is the Target?
How can I be sure we can deliver?
Module 4
The Delivery Journey
Staying in control
Is it good practice or not?
Am I being told all I should?