Project Management Professional (PMP)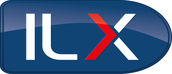 Course Overview
Project Management Professional (PMP) is an industry-recognised certification for project managers. Globally recognised and demanded, the PMP credential demonstrates that you have the experience, education and competency to successfully lead and direct projects.
The ILX PMP e-learning is based on the PMBOK Guide. Students view and review e-learning sessions, complete a range of interactive exercises in each session and test themselves with a range of multiple choice format questions. These questions are based on typical questions in the PMP examination.
Certification / Exam
This course specifically provides the background knowledge for the related certification exam (which learners must pass in order to achieve the formal Certification). IMPORTANT: Please note that the certification EXAM IS NOT INCLUDED with this course. The exam can be purchased separately from the course publisher and booking details for the exam are provided on request.
Benefits
At the conclusion of the course students will:
Have sufficient knowledge and understanding to work as an informed member of a project team undertaking a variety of project management roles
Be able to examine and analyse the inputs, tools and techniques of the processes and knowledge areas of the PMBOK Guide
Be prepared for the PMP examination having completed the required 35 contact hours
Be able to describe each process group and knowledge area of the PMBOK Guide.
Target Audience
The PMP credential recognises demonstrated competence in leading and directing project teams. Experienced project managers should consider this qualification to consolidate their skills and allow them to demonstrate and be recognised as capable project managers
Learning Outcomes
Session 1
1A. � Course introduction
1B. � Projects and project management
1C. � Program management
1D. � Portfolio management
1E. � Project management office
Session 2
2A. � Project life cycles
2B. � Project stakeholders and governance
2C. � Organizational Governance
Session 3
3A. � Project management processes
Session 4
4A. � Project integration management
Session 5
5A. � Scope and requirements management
5B. � Scope management
Session 6
6A. � Time management
6B. � Estimating
Session 7
7A. � Plan cost management
7B. � Control costs
Session 8
8A. � Project quality management
Session 9
9A. � Project human resource management
9B. � Teamwork
9C. � Leadership
9D. � Conflict management
9E. � Human resource management summary
Session 10
10A. � Plan communications management
10B. � Information management and reporting
Session 11
11A. � Project risk management
Session 12
12A. � Project procurement management
Session 13
13A. � Project stakeholder management
Session 14
Session 15
Please note: The course publisher, ILX, are a Registered Education Provider for the PMI