APM Project Management Qualification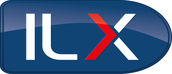 Course Overview
This fully accredited e-learning course contains provides underpinning knowledge* to attain the APM Project Management Qualification ® . It combines highly interactive multimedia e-learning, practical exercises and exam techniques to enable candidates to work towards the APM Project Management Qualification examination.
*To fully prepare for the APM Project Management qualification exam, learners would normally also attend a classroom workshop (not included in this product) which builds upon the e-learning element and covers the remaining 12 syllabus topics that are not included within the e-learning package.
The e-learning pre-course work is equivalent to a three day classroom workshop and takes approximately 12 hours to complete. It combines multiple voices, animation and interactive exercises, providing training at a time, pace and location to suit your individual requirements.
Certification / Exam
This course specifically provides the background knowledge for the related certification exam (which learners must pass in order to achieve the formal Certification). IMPORTANT: Please note that the certification EXAM IS NOT INCLUDED with this course. The exam can be purchased separately from the course publisher and booking details for the exam are provided on request.
Benefits
The e-learning provides increased control and visibility of progress and achievement
Improves ability to plan and manage projects
Increases personal confidence in dealing with project matters
e-learning is proven to increase retention of learning and is accessible from any location
Target Audience
The course is designed for individuals from both the public and private sector including those working in the management of projects ranging from individual assignments through to those working on large capital or change projects. This includes:
Project Managers
Project Team Managers
Project Team Members
Project Support Office Staff
Learning Outcomes
Course Content
The syllabus for the The APM Project Management Qualification is based upon the APM Body of Knowledge which encompasses all areas of project management including strategic and commercial considerations, together with the technical, organisational and people management skills required to participate effectively in project management. Areas covered include:
Context of project management
Planning and strategy
Executing the strategy
Techniques
Business and commercial
Organisation and governance
We have divided the syllabus topics into zones and the topics covered within each zone are shown below:
Introduction
Introduction to the course, conventions and terminology
Professional qualifications
The APM Project Management Qualification and PRINCE2®
Blended learning approach
The examination
Key words
Hints and tips
Green Zone – Getting Going
Project management
Programme management
Portfolio management
Blue Zone – Background
Pink Zone – People & Projects
Purple Zone – Planning
Red Zone – Stop & Think
Orange Zone – Information Management & Reporting
Project life cycles
Project context

Stakeholder management
Organisation
Teamwork
Leadership
Communication
Conflict management

Scope management
Estimating
Scheduling
Resource management
Earned value management
Budgeting and cost management

Requirements management
Project success and benefits management
Procurement
Negotiation
Governance of a project
Health, safety and environmental management

Information management and repairing
The APM Project Management Qualification course on this page is offered by ILX Group an Accredited Training Organisation of The APM Group Ltd.