Change Management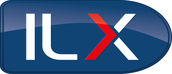 Course Overview
Change Management is associated with the effects and management of change; this is a high priority for all organisations, as managing change is important to facilitate successful project implementation.
This qualification is based on the theory and application of change for the individual, change for the organisation, communication and stakeholder engagement and change management best practice. Once you have passed the Foundation qualification you can progress to the more advanced Practitioner qualification.
Certification / Exam
This course specifically provides the background knowledge for the related certification exam (which learners must pass in order to achieve the formal Certification). IMPORTANT: Please note that the certification EXAM IS NOT INCLUDED with this course. The exam can be purchased separately from the course publisher and booking details for the exam are provided on request.
Benefits
For the individual
An understanding of factors surrounding people's reaction to change and the necessary tools and techniques to help people deal more effectively with change
The ability to identify the various types of change affecting organisations, and the Best Practice to support the effective delivery of the organisation's desired end results
The aptitude to engage with stakeholders in a change initiative and deliver effective communications to build and maintain their engagement
The tools to assess the impacts of change, to identify andaddress resistance to change
An understanding of the importance of sustaining change and how to embed a change initiative as an ongoing process
A solid complement to process-driven methods like PRINCE2®and MSP®
For the business
Develop the organisation's capability and capacity to successfully deal with change management
Minimise risks (costs, delays, loss of employee engagement, reputation) of failure with change initiative
Maximise probability of successful business transformation
Facilitate employee commitment within the organisation during times of change
Improve and maintain internal and external stakeholder engagement with new initiatives
Maximise the return on the organisation's investment
Target Audience
The Change Management qualification is aimed at anyone involved in change at any level within an organisation.
Change leaders (e.g. Senior Responsible Owners)
Change Managers
Portfolio Managers
Organisational Development Managers
Change 'agents' (e.g. Business Change Managers)
Change implementers (e.g. Programme/Project Managers)
Change support (e.g. Programme/Project Office) and Operational Line Managers/staff
Senior Management
Learning Sessions
The Change Management Context
Learning and the individual
Change and the individual
Change and the organisation – Part 1
Change and the organisation – Part 2
Stakeholder engagement
Communication and Engagement
Change Impact
Change readiness
Exam technique
Exam simulator
The Change Management course on this page is offered by ILX Group an Accredited Training Organisation of The APM Group Ltd.
PRINCE2® and MSP® are registered trade marks of AXELOS Limited, used under permission of AXELOS Limited. All rights reserved.