MSP® Practitioner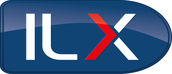 Course Overview
ILX Group's accredited MSP® Practitioner Online learning contains all the training and materials you need to attain the Practitioner qualification in MSP® – without attending a classroom! The course combines interactive multimedia training, practical exercises, mock exam simulators and paper based exercises. This course will provide you with the knowledge and understanding of the scope, content and structure of the MSP® method required to fully prepare you for the MSP® Practitioner examination.
Certification / Exam
This course specifically provides the background knowledge for the related certification exam (which learners must pass in order to achieve the formal Certification). IMPORTANT: Please note that the certification EXAM IS NOT INCLUDED with this course. The exam can be purchased separately from the course publisher and booking details for the exam are provided on request.
Benefits
The MSP® guidance benefits the organisation and the individual alike.
Upon completion of the course, you will be a more effective member of a programme team, understanding how your role fits into the wider picture, and how you can help contribute more effectively to the realisation of strategically aligned benefits
By helping to correctly manage a programme your organisation can reduce the level of risk involved and protect your investment in change. The MSP® guidance provides you with the framework to effectively manage transformational change, ensuring it's governance themes and processes are applied appropriately to suit your organisation's circumstances
The MSP® Practitioner Online learning has been accredited and fully prepares you for the Managing Successful Programmes (MSP®) Practitioner examination.
Target Audience
This course is intended for organisations or individuals seeking to manage transformational change or those seeking a professionally recognised qualification, such as:
Programme managers
Senior Managers who will 'sponsor' the change, or perhaps be held accountable for its success
Operational Managers charged with embedding the change in their area
Operational staff undertaking a role in the programme or related projects
Programme office staff (PMO) wishing to build upon their project management knowledge
Experienced Project Managers
Those seeking a professional qualification in programme management
Learning Outcomes
Stream 1
Introduction to MSP Practitioner
MSP process model walkthrough
Governance & principles
MSP® programme scenario
Programme organisation simulation
Business case simulation
Risk management simulation
Benefits mapping simulation
Creating a blueprint simulation
Quality management simulation
Planning and control simulation
Exercises
Stream 2
Exam technique
Marking up the MSP® manual
Practitioner exam simulator
Practice exam papers
Also includes...
Comprehensive course notes
aTraining guide
Guide to the exam
Full technical support
The MSP® course on this page is offered by ILX Group, an ATO of AXELOS Limited.
MSP® is a registered trade mark of AXELOS Limited, used under permission of AXELOS Limited. All rights reserved.