Workplace Bullying & Harassment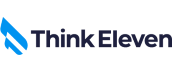 Overview
Bullying and harassment is a serious issue. This course will help learners identify and address potential or existing bullying and harassment in the workplace. Learners will understand the effect a toxic work environment can have on themselves, colleagues, and the wider organisation. Negative effects such as staff morale, lost productivity, damaged reputation and potential mental health issues are covered in this course.
Key Learning Points:
The difference between bullying and harassment.
The impact on victims and the wider working environment.
Advice on dealing with bullying & harassment.