Equality, Diversity and Inclusion (Video Course)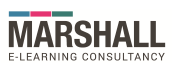 Introduction
We've created a brand new take on Diversity training. It's 90% film-driven and contains a suite of engaging, amusing and thought-provoking video scenarios.
This 20-minute course could act as a refresher in the subject or a catalyst for classroom discussion. And as it can be viewed on any device, it's perfect for offline learning at the office, at home or even the daily commute.
Who will benefit from the course?
Designed for staff at all levels, this course will enable learners to develop a clear understanding of how to manage personal biases professionally, essential for creating discrimination-free, fair, inclusive, and commercially competitive organisations. This Equality, Diversity and Inclusion course is particularly useful for HR professionals, managers and customer services staff.
Who's it for?
Anyone who's already done Diversity training and is seeking an accessible refresher or wants a top-up on current thinking in this constantly evolving, expanding and challenging area.
How's it different?
There's no quiz, simply scene-setting and some questions and observations at the end of each video scenario to promote individual reflection or group discussion when the course ends.
Scripts were penned by BBC Radio 4 award-winning playwright Anita Sullivan, writer of audio drama, site-specific theatre and interactive learning.
What's the scenario?
An ensemble of professional actors feature in video scenarios and lend the course a distinct peer-to-peer tone, occasionally 'breaking the 4th wall' to speak directly to the audience. There are 7 scenarios in total, 2 are summarised below.
Only Trying to Help
A male colleague acts in an over-protective manner towards his female colleague who has recently returned to work from maternity leave.
Only Joking
Three colleagues discuss the possibility of an after-work drink which inevitably drifts into banter and an inappropriate joke.