P&L Explained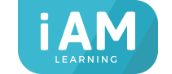 Overview
So you're in charge of a budget? But how are you going to show that you are sticking to it? You may need to report internally, inform stakeholders or simply reassure yourself that everything is on track.
The profit and loss (P&L) statement is one of three common documents used to monitor this. Along with the balance sheet and cash flow statement, it allows you to assess the financial activity and health of a company or project. It can also help in preparing future budgets.
By the end of this course, you'll be able to:
Define what a Profit and Loss Statement is
Demonstrate how to create a Profit and Loss Statement
Know how this differs from a Cash Flow Statement
Understand how this can help in preparing future budgets
Why should I take this course?
If you are running a small business, responsible for a company or departmental accounts, or just want to check out the financial reports filed by public companies/potential investments, an understanding of profit and loss is essential.
A P&L statement will basically show you whether a company is making money and how it could make more. Learning how to produce one enables you to quantify a company or project's financial health.