IR35 - Off Payroll Working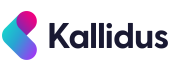 Course Overview
IR35 tax rules will be introduced in April 2021 requiring most organisations in the UK to consider the employment status of the contractors they use.
We look at what organisation's need to do to determine whether IR35 rules apply and how to make sure they adhere to the rules.
We go through HRMC's key status tests for assessing whether a relationship is 'inside' or 'outside' of IR35 and what organisations should do next.
Learning Outcomes:
Why do I need to know about IR35?
What does 'inside' and 'outside' IR35 mean?
What is an 'Employment Status Determination'
Who has to be assessed?
How do I check employment status?
What are key status tests?
Target Audience
Hiring managers, HR, Finance, Legal and anyone involved with recruiting contractors.