Level 2 HACCP
Overview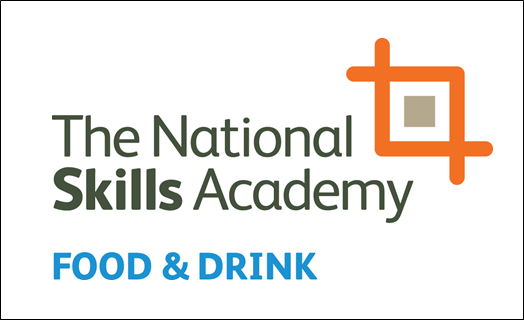 Hazard analysis and critical control points or HACCP is a systematic preventive approach to food safety from biological, chemical, and physical hazards in production processes that can cause the finished product to be unsafe, and designs measurements to reduce these risks to a safe level.
This interactive Level 2 course from the National Skills Academy for Food & Drink is aimed at anyone working in a food manufacturing or processing environment. It is designed to give workers in the food industry knowledge of the processes needed to maintain food safety in the workplace, enabling organisations to comply with the European Regulation (EC) No 852/2004 on the Hygiene of Foodstuffs.
Details
We want you to get the most out of your online study. That is why we have made this course easy to use and tailored to your needs.
You can navigate between the two self-contained modules of learning. They don't have to be completed all at once but Module 1 does need to be completed before Module 2. This gives you the flexibility take a break between sessions!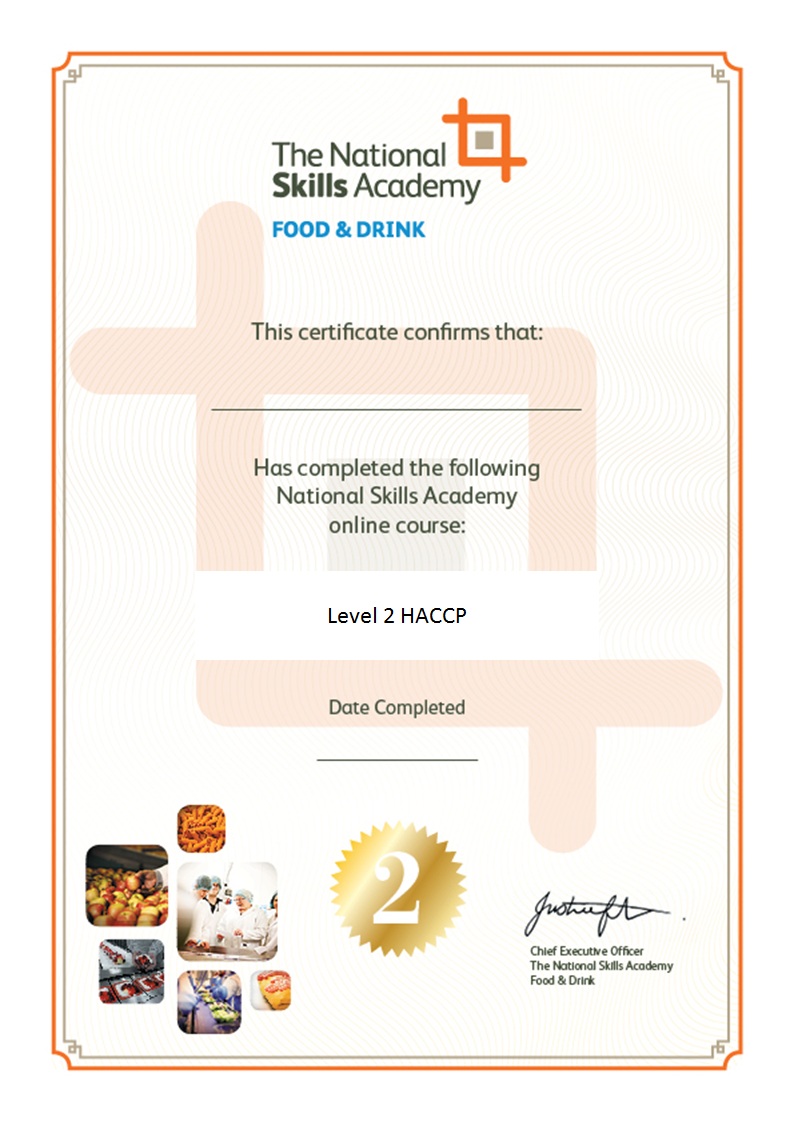 At the end of each of the modules, there is an opportunity to test your knowledge. Completing these short tests will help you to remember the key points and ensure you are competent and confident in the main basic areas of HACCP.
There are interactive games and quizzes to make sure you have fun and you enjoy your studies.
At the end of this course you will:
know what HACCP is and why it is important

know your responsibilities in HACCP

know the basic principles of HACCP

know the terminology related to HACCP

know the process for developing a HACCP plan

know the process for implementing, verifying and maintaining a HACCP plan
Certificate
Your certificate will be emailed to you when you have successfully completed the course. This recognised industry-standard training is specifically designed to meet food manufacturing compliance requirements. It is produced by the National Skills Academy for Food & Drink who are the Sector Skills Council for the UK's Food & Drink Industry