Game Design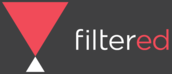 Overview
Prepare to create and sell the game you have always dreamt of designing.
With the evolution of portable-device technology, the mobile games industry is expanding rapidly in exciting directions. What's more, game design has never been more accessible. To help you take advantage of these enticing circumstances, nobody is better qualified than course authors Chris Stevens and Max Scott Slade.
Chris and Max are co-founders of multi award-winning games studios, and they have shipped over one million game apps between them. Written from real experience and success rather than pure theory, the course guides you through the history, climate and principles of game design; how to use Unity 3D to create, program and refine your own mobile game; and how to successfully release your game to the Apple, Google and Windows apps stores.
Syllabus
Section 1: Theory of Game Design
Unit 1.1 - Introduction
Unit 1.2 - Principles of game design
Unit 1.3 - The player
Unit 1.4 - Mobile games
Unit 1.5 - Understanding the different platforms
Unit 1.6 - Making a game from scratch
Unit 1.7 - Introduction to Unity3D
Section 2: Practical Game Design
Unit 2.1 - Creating the Unity3D project
Unit 2.2 - Asset creation
Unit 2.3 - Gameplay revisited
Unit 2.4 - Scripting basics
Unit 2.5 - Control input and animation
Unit 2.6 - Scripting events and sound
Section 3: After your game has been made
Unit 3.1 - Testing and deployment
Duration
6 Hours