Food Allergens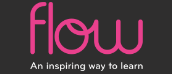 The required training for provision of allergen information to customers.
Overview
Since 2014, operators within the service trade are now expected to have their staff fully trained on the new Food Information for Consumers Regulation (EU FIC). This short online course will show you how to comply with the legislation about food allergen information.
Details
In line with this new UK regulation, this short module will provide your staff with valuable knowledge required to serve high risk food. It highlights the essential steps that should be followed to ensure good practice is used when producing and serving food to the public.
This Food Allergens course will:
Provide you with an understanding of the law related to providing customers with information on the allergen content of ingredients served

Inform you of your responsibilities under the new legislation

Show you where to find the information when dealing with an allergen related query
There is a short test at the end of the module to ensure that you have understood the information and the importance of allergen control.
Modules
This training module covers the following topics:
SECTION 1: UNDERSTANDING FOOD ALLERGENS
What is a food allergen and how does it affect the body

The 14 allergenic ingredients

Allergens in common dishes
SECTION 2: CUSTOMER QUERIES
How to deal with an allergen related customer query

Informing our customers about allergens

Allergen signage and menus
SECTION 3: SIGNS AND SYMPTOMS
Recognising the signs and symptoms of an allergenic reaction
This course has been endorsed by the Institute of Hospitality [IOH], the Scottish Qualifications Authority [SQA] and Quality Marked by the Hospitality Guild.
Demo
Please Click here to launch a demo version of this course.