Working In A Kitchen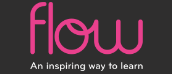 Overview
The basic skills and knowledge for working effectively and efficiently in a kitchen.
This course is a perfect primer for anyone who is new to (or has never worked in) a kitchen or professional catering environment. Through market leading graphics and interactions, as well as up-to-the-minute content, you'll understand common working practises and "who does what", knife safety, important ingredients and kitchen safety.
Details
By taking this course you will:
understand how a kitchen is structured, the different roles and responsibilities and the importance of working in a team.

learn about the different type of knifes and how to handle them safely

become familiar with the different cuts of meat, poultry, herbs and spices

understand the importance of following good safe working practises
The course will enable employers to demonstrate that appropriate training has been conducted, and will provide a valuable support for employment opportunities in this area of work.
Modules
This course covers the following topics:.
Section 1- Knowing Your Kitchen
Knowing your kitchen

Roles and responsibilities Working together

Team jigsaw

Kitchen sections

Large kitchen equipment

Small kitchen equipment

Safe use of equipment

Working safely

Keeping your kitchen clean
Section 2- Handling and Maintaining Knives
Handling and maintaining knives

9 golden rules when handling knives

Different types of knives

Knife hygiene

Secure your chopping board

How to use a knife

Which knife?
Section 3- Food Knowledge
Food knowledge Meat

Different cuts of meat Poultry

Poultry video

Fish and shellfish

Types of fish

Herbs and spices

Food allergens

Preparing allergy free dishes your menu

Creating a recipe
Section 4-Personal Hygiene
Personal hygiene

Good personal hygiene

How to wash hands
This course has been endorsed by the Institute of Hospitality [IOH], the Scottish Qualifications Authority [SQA] and Quality Marked by the Hospitality Guild.
Demo
Please Click here to launch a demo version of this course.