Wine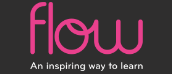 Overview
Meet customer needs by learning how to serve, taste and combine wine with food.
This concise and authoritative online course will provide a comprehensive overview of wine for anyone working in a catering or hospitality setting. The course will help you to meet the needs and expectations of your customers, and serve them in a professional way. It introduces staff to the wonderful world of wine and is ideal for anyone who would like to develop their wine knowledge and skills. It is also suitable for staff who are new to the business or existing staff who want to refresh their knowledge.
Details
hrough market leading graphics and interactions, you'll learn how to serve the wine correctly, how to taste wine and how to combine wine with food, ensuring your customers enjoy their wine served in a professional manner by knowledgeable staff.
By taking this course you will:
understand the difference between new and old world wines

understand how to taste wine and identify the key characteristics of wine

be able to present and serve wine to your customers

be able to pair wine with food
You can learn at your own pace and you'll have 6 months to complete your training. Your access to the course finishes once it has been fully completed.
Modules
The course covers the following topics:
Section 1-What is wine?
Customer expectation, Wine production, Viticulture, Vinification, Other factors affecting the taste of wine.
Section 2- Wine styles
Red, white and rose, White wine grape varieties, Red wine grape varieties, Rose wine grape varieties, Grape varieties activity.
Section 3- Serving wine
Wine temperature, Wine faults, How to serve wine, Good wine service.
Section 4- Tasting wine
Step 1- appearance Legs, Step 2- nose, Step 3- palate, Using your taste buds, Wine tasting, Red and white wine tasting notes activity.
Section 5- Wine with food
Selecting wine with food - seafood, white meat, red meat, Asian food, cheese and dessert.
This course has been endorsed by the Institute of Hospitality [IOH], the Scottish Qualifications Authority [SQA] and Quality Marked by the Hospitality Guild.
Demo
Please Click here to launch a demo version of this course.