The Waiter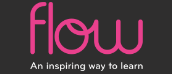 Overview
The skills help you feel professional and confident in dealing with your diners.
This industry-standard online course will help you to make an immediate impact by providing high quality service in a confident and relaxed manner, exceeding customer expectations at all times.
The course covers all the essential practical skills and knowledge required to help you feel professional and confident in dealing with your diners. Using market leading graphics and interactions, this resource is ideal for new waiting staff as well as current staff looking to refresh and improve their skills.
Details
By taking this course you will:
understand the required skills and knowledge required to work in a restaurant

understand the correct techniques to use when carry plates and trays

become familiar with the different food types

become familiar with the order of service and how to implement it in your restaurant
The course will enable employers to demonstrate that appropriate training has been conducted, and will provide a valuable support for employment opportunities in this area of work.
You can learn at your own pace and you'll have 6 months to complete your training. Your access to the course finishes once it has been fully completed.
Modules
This course covers the following topics:
Section 1- Working In A Restaurant
Working in a restaurant, Restaurant terminology, Your essential tools, Personal presentation, Build the perfect waiter, Waiting etiquette, Waiting etiquette video, The five priorities model.
Section 2- Product Knowledge
Food Knowledge, Meat, Fish, Herbs and spices, Desserts, Cooking methods.
Section 3- Setting a Table
How to set a table, Table setting styles, Setting a table activity.
Section 4- Taking Orders
Taking orders, Position numbers, Method 1 & 2, Taking orders for large tables, Processing orders.
Section 5- Tray Service
Using a tray, Handling glassware, Carrying a tray correctly, Loading a tray, Unloading a tray.
Section 6- Plate Skills
Carrying and clearing plates.
Section 7- Order of Service
Order of service, Activity.
This course has been endorsed by the Institute of Hospitality [IOH], the Scottish Qualifications Authority [SQA] and Quality Marked by the Hospitality Guild.
Demo
Please Click here to launch a demo version of this course.