Service that Sells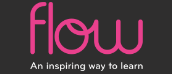 Overview
The Service That Sells course is ideal for people in the hospitality industry that deal with customers in their day to day role. As the hospitality industry becomes more and more competitive, it is vital for businesses to maximise all sales opportunities available to them.
This interactive and engaging online course will equip you with essential skills and techniques that will enable you to become competent and effective in maximising sales within any business, with a direct benefit on the bottom line of your organisation.
Details
By taking this course you will:
be able to identify the skill required to become a effective and confident sales person

use the correct sales techniques and identify sales opportunities to upsell to your customers
The course will enable employers to demonstrate that appropriate training has been conducted, and will provide a valuable support for employment opportunities in this area of work. You can learn at your own pace and you'll have 6 months to complete your training. Your access to the course finishes once it has been fully completed.
Modules
With specific focus on sales within a hospitality setting, this course covers the following topics:
Section 1- The Good sales person
Presenting yourself to sell

Presenting yourself activity

Characteristics of a good sales person

The sales personality

Knowing your customers

Communicating to sell / Sell what you say

Body language that sells
Section 2- Selling your product
Gathering information

Knowing your product

Features & benefits

Presenting your product

Eye for detail activity

Sales techniques

Upselling and suggestive selling

How to sell

Sales techniques activity

Handling objections

Closing the sale
Section 3- Sales opportunities
Maximising sales

How to maximise sales

Tailoring the guest experience
This course has been endorsed by the Institute of Hospitality [IOH], the Scottish Qualifications Authority [SQA] and Quality Marked by the Hospitality Guild.
Demo
Please Click here to launch a demo version of this course.