Licensing and Social Responsibility - England & Wales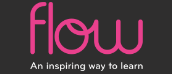 Overview
This course guides you through all the essential information required to work with alcohol in licensed premises in England and Wales. It explores the Licensing Act [2003], the effects of alcohol, social responsibility and offers guidance on dealing with drugs and conflict on licensed premises. his course has been endorsed by the Institute of Hospitality [IOH], the Scottish Qualifications Authority [SQA] and Quality Marked by the Hospitality Guild.
Please note that this is not the "Personal License Holder" award that is required for managers of licensed premises. This particular course is designed for frontline staff and enables employers to demonstrate that appropriate training has been conducted, fully supporting the legal guidelines for appropriate training in "licensing and social responsibility". As such, it will also provide valuable support for those looking for employment opportunities in this area of work.
Details
By taking this course you will:
understand your responsibility with regard to licensing legislation

understand your responsibility when dealing with young people and alcohol

be aware of the physical signs of alcohol abuse and how to deal with it

be aware of your responsibilities in the service of alcohol

be able to identify the different types of drugs and how to deal with the problems

be able to identify the signs of conflict and how to deal with it effectively.
You can learn at your own pace and you'll have 6 months to complete your training. Your access to the course finishes once it has been fully completed.
Demo
Please Click here to launch a demo version of this course.