Health and Safety Level 1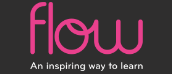 This course is designed to equip you with the necessary skills and knowledge to ensure that you work safely and in accordance with the Health and Safety Act 1974. All staff should be provided with health and safety training. As well as new staff, many staff members will benefit from refreshing their knowledge of good health and safety practice.
To progress your knowledge in this area, our "Health and Safety Level 2" course covers the subject in greater depth.
Details
Employers are, by law, responsible for providing safe and healthy workplace conditions for all employees. This course covers all the general health and safety issues that affect your job and highlights the importance of adhering to good health and safety practices.
By taking this course you will:
understand your responsibilities with regard to Health & Safety legislation

understand the importance of risk assessment and your responsibilities associated with this risk

identify the different types of accidents and how to prevent them

understand how to lift and carry heavy loads safely

understand how fire starts and how this can be prevented

identify the different types of fire extinguishers and how they should be used

understand how to identity hazardous substances and the dangers associated with these
You can learn at your own pace and you'll have 6 months to complete your training. Your access to the course finishes once it has been fully completed.
Modules
This course covers the following topics
Section 1: Health And Hygiene At Work
Health & hygiene at work, Good personal hygiene, Washing hands, Reporting illnesses, Smoking, Food allergies, Common food allergies.
Section 2: Accidents At Work
Accidents and their prevention, Safe use of their equipment, Hazard awareness, Reporting accidents
Section 3: Manual Handling
Manual handling, How to lift safely
Section 4: Fire Prevention
How fire starts, The dangers of fire, Fire hazard awareness, Fire extinguishers, The 4 types of fire extinguisher, In the event of a fire.
Section 5: Hazardous Substances
The control of substances, hazardous to health, Identifying hazardous substances, Effects of hazardous substances.
Section 6: Risk Assessment
Risk assessment, Risk assessment form
The certificate can be downloaded from within the course once the learning has been completed. It provides formal evidence that training has been completed (endorsed by the Institute of Hospitality [IOH], the Scottish Qualifications Authority [SQA] and Quality Marked by the Hospitality Guild).
Demo
Please Click here to launch a demo version of this course.