Food Safety Level 2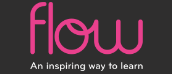 Overview
All staff that deal with food on a daily basis are required by law to complete food safety training before they start any work which involves handling food including drinks and ice. This course is appropriate for all staff who handle food at work. It has been endorsed to by the Institute of Hospitality [IOH], the Scottish Qualifications Authority [SQA] and Quality Marked by the Hospitality Guild.
Details
The food industry has a legal obligation under The Food Safety Act 1990 [2004] and The Food Hygiene Regulations [2006] to ensure it will not cause harm to customers. If you work in an environment where food is handled, you have a legal responsibility to be fully aware of the potential risks in preparing and handling food and to observe the highest standards of food safety to minimize that risk.
The benefit of following good safety practices in your job will mean good working conditions, happy satisfied customers, and most importantly compliance with food safety legislation.
By taking this Level 2 course you will:
understand the different type of bacteria, the different types of food poisoning and how food can become contaminated

know how to store and prepare food by following safe working practices

understand the importance of working in a safe, hygienic and healthy work place

be familiar with 7 key principles of the HACCP food management systems

complete an industry endorsed module
The Food Safety course can be used to update existing staff as well as new recruits. This training is updated periodically to reflect any changes in food safety training legislation.
You can learn at your own pace and you'll have 6 months to complete your training. Your access to the course finishes once it has been fully completed.
Modules
The course covers the following topics:
Bacteria in food
Bacteria in food Types of bacteria High risk foods, Bacteria multiplication Bacterial spores, The Germometer, Food spoilage, Signs of spoilage.
Food poisoning
The causes of food poisoning, Types of bacteria, Hazards contributing to food poisoning, The food poisoning chain, The control of food poisoning, Methods of controlling food poisoning.
Food contamination
Types of food contamination, How contamination works, Cross contamination, Contamination controls, Colour coding.
The food journey
Stage 1-purchase, Stage 2-storage, Stage 3- preparation, Stage 4-service.
Cleaning
The importance of cleaning, Food handling equipment, Cleaning schedules.
Hygiene and health at work
Good personal hygiene- the five key factors, Washing hands, How to wash hands, Reporting illness, Food allergies, Common food allergies.
Demo
Please Click here to launch a demo version of this course.