First Aid Awareness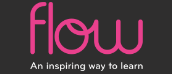 The correct procedures that should be followed when illness or injury occurs.
Overview
This interactive online course provides a concise overview of essential First Aid at work. Through a series of easy-to-follow video tutorials, you will quickly learn the correct procedures that should be followed when illness or injury occurs. The course will give you the skills and confidence to deal with an accident or a medical situation.
Details
There will be occasions when colleagues or customers may suffer injuries or be taken ill. When this happens it is important that they receive immediate attention and in serious cases that the emergency services are called promptly. All staff should be provided with first aid awareness training at work. As well as new staff, many staff members will benefit from refreshing their knowledge of basic first aid.
The course will enable employers to demonstrate that appropriate training has been conducted, and will provide a valuable support for employment opportunities in this area of work. By taking this course you will:
understand your responsibilities with regard to First Aid at work

understand how to deal with an emergency at work

become familiar with the different types of injuries and illnesses and how to deal with them

become familiar with the different types of wounds and bleeding.
Modules
The course covers the following topics:
Section 1: First Aid At Work
First aid at work, First aid responsibilities, First aid box, Reporting accidents and medical emergencies.
Section 2: Emergency First Aid
Emergency first aid Dealing with emergencies, The primary survey, Basic life support (CPR), The secondary survey, The recovery position.
Section 3: Injuries and Illnesses
Injuries and illnesses at work, Sprains, strains and fractures, Eye injury, Electric shock, Burns, Choking, Allergic reactions, Heart attack.
Section 4: Wounds and Bleeding
Wounds and bleeding, Types of wounds, Types of bleeding, How to treat a minor wound, Treating a minor wound.
This course has been endorsed by the Institute of Hospitality [IOH], the Scottish Qualifications Authority [SQA] and Quality Marked by the Hospitality Guild.
Demo
Please Click here to launch a demo version of this course.